HAPPY GUT HAPPY MOOD
"Put Your Body Back In Sync"
Balance your body; people with blood sugar problems report their blood sugar levels start normalizing from the first day.
Reduces your appetite; people are telling us that they are eating less than they use to.
Trigger the brain to send out signals to the body to start burning adipose tissue.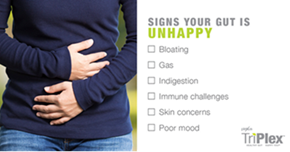 Customers have reported sleeping better, stress relief, clarity of thought, sustained energy, lowering their cholesterol and lipid levels
Are Your Nutritional Supplements and Vitamins Slowly Killing You?
How can you be sure what's really in your supplements? Most Vitamins have "CRUDE OIL" in them. This FREE REPORT will give you the facts not the sales pitch!
* We don't share or sell your personal info.
Still have questions? Click Here